BEDSIDE
Best TV Shows to Binge Watch in Bed
The television became an entertainment staple in American living rooms in the 1950s and has continued to be a powerful medium for global messages. Since the introduction of the internet, how we experience television has changed from the nightly programming we once knew. Now, we can access entire episodes, seasons, and series by the click of a button on one of our many remotes or devices.
Instead of patiently waiting each week for your favorite show to air, we have the option to binge-watch shows at anytime, at our own pace, from the comfort of our homes. And, where better to watch endless television than from under the covers of your bed.
With so many shows at our fingertips, it can be difficult to choose what to watch when. Sometimes it depends on your mood, sometimes it depends on circumstance, but a good show can get you through the worst of any storm.
Here are some of the best shows worthy of losing sleep, but gaining endless hours in your bed:
Friday Night Lights is much more than a show about football—it has all the feels. Follow Coach Taylor and his family through the trials and tribulations of high school football in Texas. The relationship between Coach and his wife Tammy Taylor is something out of a storybook, but also teaches what real love can look like. Their daughter, Julie, gets caught up in high school politics and various members of the teams over the years. You'll fall in love with the players, their struggles, and the beautiful portrayal of a seemingly simple life in Dillon, Texas. #Texasforever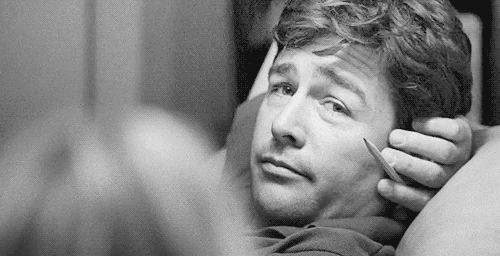 PARTS UNKNOWN WITH ANTHONY BOURDAIN
If you can't travel the world like Anthony Bourdain, you can certainly partake from bed. Similar to his popular show No Reservations, his newer Parts Unknown takes viewers along for the ride as he eats his way through the globe, exploring places you may have never heard of. You'll learn a little history, get a little hungry, and have a little adventure without leaving the house.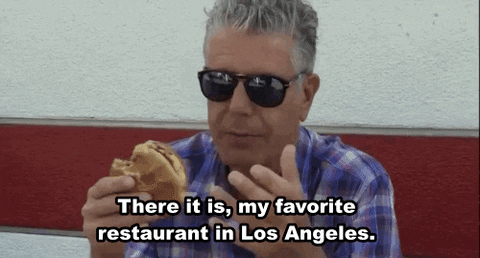 Sure, it seems cliche, but Sex and the City really appeases both men and women (gay or straight) for a good binge. Now that it's been off the air for so many years, it brings a sense of nostalgia for the good old days of thinking being single in New York City is glamorous. No matter how many times you've seen an episode, there's always a lesson to be learned (and some good sex scenes). Once you turn this one on, it's hard to stop yourself from tuning into the next episode.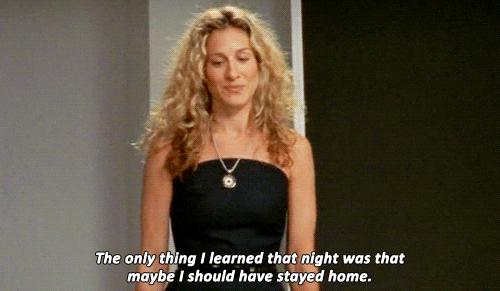 Tony Soprano might be one of the most iconic male protagonists in recent TV years. With his New Jersey-Italian counterculture and love for both women and ice cream, you wonder why you're rooting for this man to win. Not to mention his wife, Carmela Soprano, who is one of the strongest female leads to date. Every episode of The Sopranos is shrouded in violence, tests of loyalty, illegal activity, and Freudian theories. At the very least, it will make you crave a huge plate of baked ziti.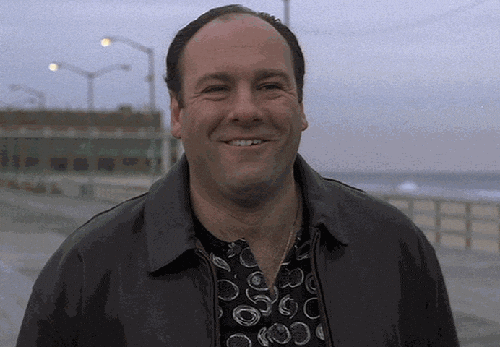 KEEPING UP WITH THE KARDASHIANS
Not everyone will agree, but Keeping Up With The Kardashians is one of the best background-noise shows of all time. This means you can keep it on in the background for light entertainment without really paying attention, and never miss a beat. Say what you will about the Kardashian family, but they are part of our American vernacular. Ladies aside, it's captivating to watch the stories of their men unfold, too.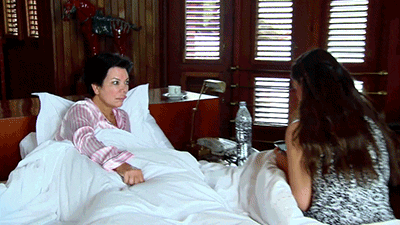 Breaking Bad is one of those shows everyone agrees is great.  The arc of the storyline is completely thought-out, leaving you begging for spoilers before the next episode begins. It's one of those shows where you'll get started and not even realize that hours have rolled by. There are so many tales of tragic love and epic failure, and you're yet again not sure whose side you should be on. Plus, it reminds you to stay away from crystal meth.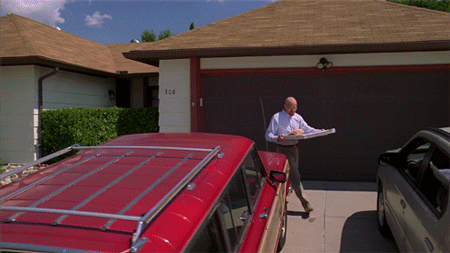 Chelsea Handler is back, but this time, it's not on E!. Instead, she's taking over our beloved Netflix as a docuseries. She's leaving her roundtable show behind, but bringing a few of her favorite panelists along for the ride. With a few friends in tow, Chelsea goes on a journey to explore four major topics: marriage, Silicon Valley, racism and drugs. While this short series won't keep you glued for a weekend (there are only 4 episodes), it's a good starter park. With its success, the series is set to drop episodes throughout the year on a regular basis. It's a good show to bring up sometimes difficult conversations, and who better to do it than our favorite filterless comedienne.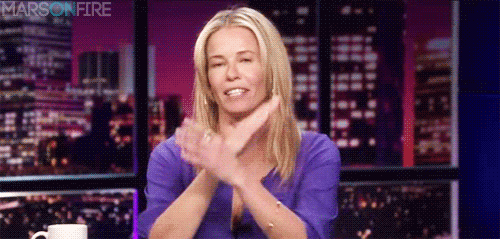 It's hard to beat Tina Fey at much. She certainly perfected the half-hour comedy game with 30 Rock. Watching a show that basically makes fun of every other show you watch on is truly hilarious, not to mention the incredible cast of guest stars. This show has some of the most quotable lines and really appeals to anyone who likes to laugh or watch television.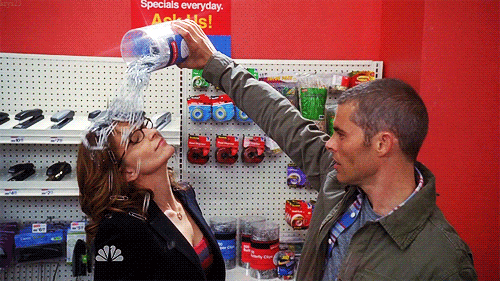 Who would have thought true murder tales of the Midwest could make for such great entertainment with equally as good of acting? Produced by the Joel & Ethan Cohen, Fargo creepy series keeps you on the edge of your seat—or bed—wondering what could possibly happen next. Oh, and the accents are priceless.
When you've watched too many murder mysteries or have had a bad day, it really is easy to come home to your Friends named Monica, Rachel, Phoebe, Joey, Chandler, and Ross. It's generally light-hearted and you've probably already seen the episode, so it's an easy way to go to sleep after you've already watched hours of something else. If you are one of those folks who haven't seen Friends, you're in for a treat!