Latex and memory foam mattresses are two of the most popular mattress types right now. It's common for consumers to weigh the pros and cons and compare before buying and make an informed decision. We're here to help with that.
These types of mattresses have unique benefits and drawbacks, but the most important things to consider when buying a new mattress are your specific sleeping needs.
A natural latex mattress might be a good option for you if you're looking for comfort and support in an eco-friendly option. Of course you have to look out for the different types of latex mattresses (especially when it comes to natural vs. synthetic) as well.
Memory foam mattresses and foam mattresses in general come in all shapes and sizes, and can be found at varying levels of quality. You really have to do your research here.
We're going to go through each type of mattress thoroughly, and give you a better understanding of what to look for when making your purchase.
Types of Latex Mattresses
Latex mattresses are known for their bounciness and their quick response time. Let's take a look at a few of the different types of latex mattresses to determine which would be the best option for you.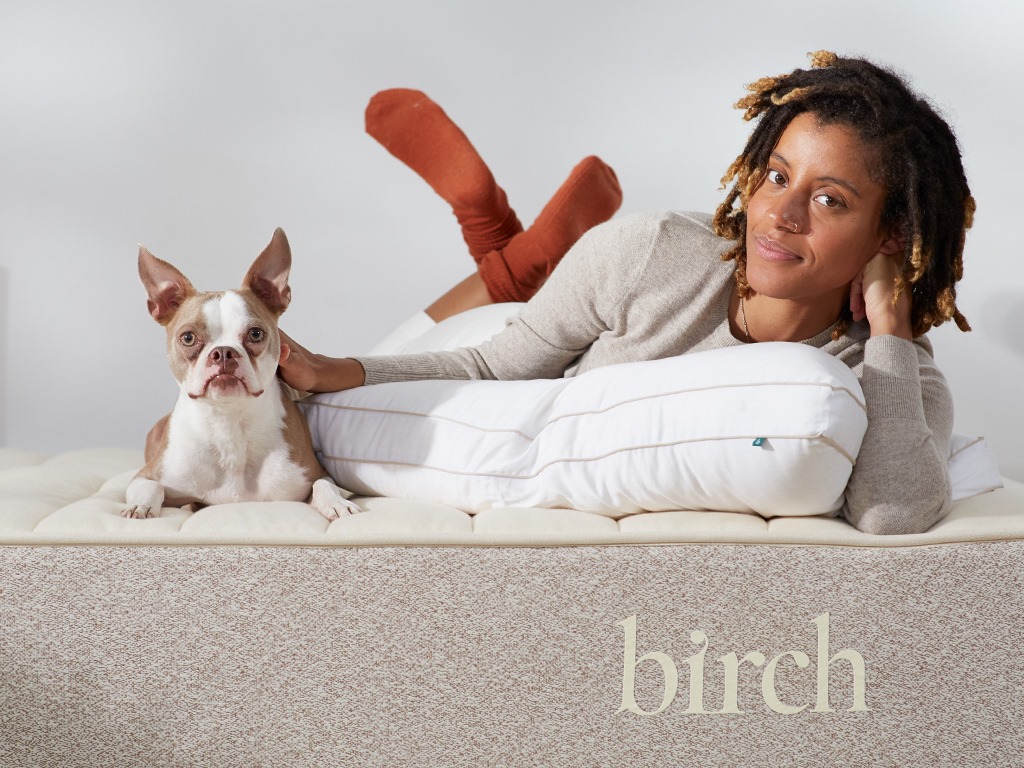 Natural Latex Mattress
Natural latex foam is made from 100% natural materials like rubber tree sap. Natural latex is extremely comfortable and durable and doesn't use any synthetic materials whatsoever.
Blended Latex Mattresses
Blended latex mattresses are typically more affordable than those made from natural latex, and are still made of 70% natural materials and 30% synthetic latex. You might be sacrificing quality, though, so be wary here.
Dunlop Latex Mattresses
Dunlop latex mattresses are made using a manufacturing process where rubber sap is whipped, poured into a mold, and heated to create a firm bottom for the bed.
Talalay Latex Mattresses
The Talalay method is newer than the Dunlop. The rubber is flash-frozen before it's heated, making the whole structure denser and more consistent.
What Are the Pros and Cons of a Latex Mattress?
Latex mattresses are very durable. They resist sagging over time, maintain their original shape, and they provide consistent comfort and support.
Like all mattresses, latex mattresses are not without their drawbacks. If you're going this route, you may pay a little more, and latex allergies are fairly common among the general population.
Let's examine a few more pros and cons of buying a latex mattress.
Pro: Long-Lasting
Latex mattresses have extremely high longevity. A high-quality latex mattress can usually last well over 10 years. That's a bit more than most mattresses last.
Pro: Better Support
Because of cutting edge methods like the Dunlap and Talalay process, natural latex mattresses are usually well-made, supportive and durable.
Con: Affordability
Latex mattresses can be costly, particularly when you consider that memory foam mattresses can offer many of the same benefits at a lower price. Premium brands like Birch Living, for example, make the investment worth it and Birch is priced much cheaper than most latex options out there (some cost upwards of $5,000).
Con: Allergies
If you or someone in your household has a latex allergy, you should avoid buying a latex mattress.
Types of Foam Mattresses
Memory foam, also known as viscoelastic foam, is a polyurethane. Polyurethane foam is made from a mixture of several chemicals, which results in a dense material that slowly contours to your body.
Memory foam was originally designed by NASA to improve seat cushions and crash protection for airline pilots and passengers. In other words, a lot of scientific study went into creating this material, even if it's now most prominent in the mattress and pillow industry.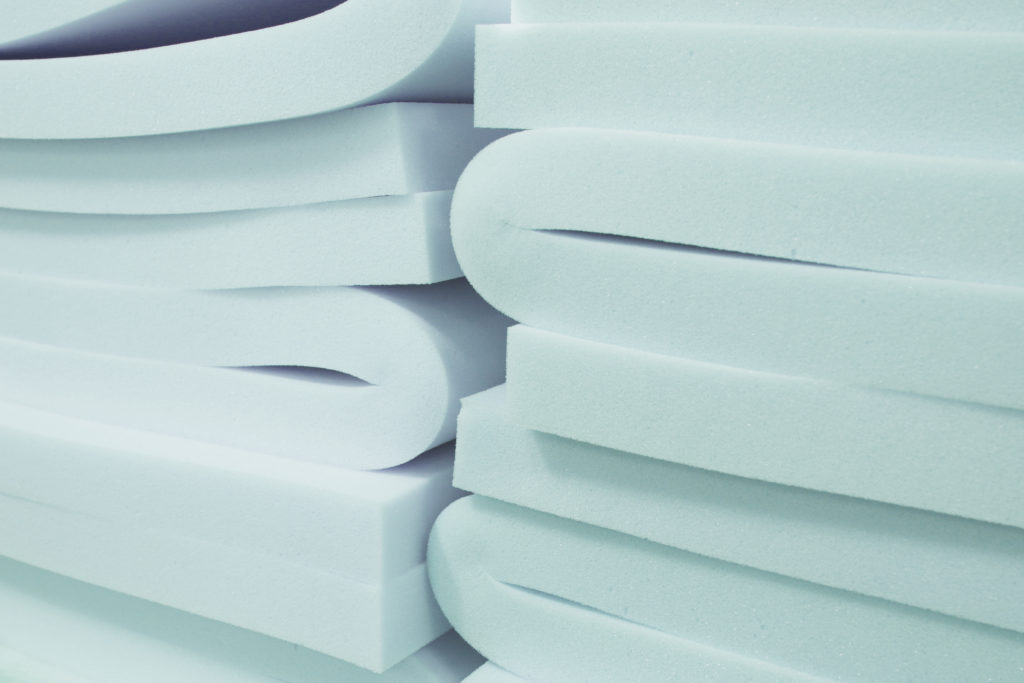 Traditional
Traditional memory foam mattresses are a popular option for people looking for extra comfortable sleep. This type of mattress reduces pressure points, which increases circulation in the body. They resist dust mites and microbes, making them a solid choice for people with asthma.
Gel Memory Foam
Gel memory foam mattresses have foam layers infused with gel microbeads. This open-cell structure results in more breathable foam, making gel memory foam one of the most cooling types of foam mattresses available today.
Hybrid Mattresses
Hybrid mattresses are built with two or more different support systems, such as layers of foam and coils. These types of mattresses are the best choice for people who want both the pressure-relieving technology of foam mattresses and the support of coil technology. Helix Sleep is the industry-leader in quality hybrid mattresses.
Pros and Cons of a Memory Foam Mattresses
Memory foam is excellent for people with allergies. It contours to your body, and is great for pressure point relief. These types of mattresses are also known for their ability to control motion transfer. One downside is a possibility of heat retention when you sleep on a memory foam mattress.
Pro: Pressure Relief
These mattresses are designed to relieve pressure points as the mattress contours to your body as you sleep.
Pro: Overall Comfort
Memory foam has good motion isolation, so you are less likely to be disturbed by your sleeping partner. These types of beds are exceptionally comfortable for back and side sleepers.
Con: Heat
One of the major drawbacks to buying a memory foam bed is that they are known to retain heat. If you are in a warm climate, be sure to get a foam bed with a cooling mechanism or one that is well-rated in this regard.
Con: Variable Quality
There are so many mattress brands, and only a few of them are doing it right. Look into the materials, look into the reviews, go to mattress showrooms and look in person. After that, make an informed decision. You'll be better off than simply going for the lowest price or best deal.
How Helix Can Help
If you decide you want to opt for a natural latex bed, Birch Living mattresses are entirely organic and made with no harmful chemicals. If you're not sold on an all-memory foam mattress, and want to go for a hybrid, HelixSleep is the perfect place to turn.
Take the sleep quiz and find out what's the best choice for you. If you're worried about not being able to try in person, you can take advantage of the 100-day sleep trial and if you're not totally sold, you can return it free of charge.