Welcome to our most recent Employee Spotlight and our first official spotlight as 3Z Brands! As always, we are excited to highlight the hard-working women and men who help bring high-quality mattresses and sleep accessories to your front door!
Meet Sheila Minter, Office Manager and Sales Support at 3Z Brand's Dream Factory. Functioning in a hybrid role, Sheila supports several departments at the 3Z HQ in Glendale including human resources, sales, logistics, and safety. She serves as an integral member of the corporate team and manages the day-to-day operations of the public and private showrooms at the Dream Factory. 
Learn more about Sheila below: 
Tell us about what you do in your role at 3Z Brands: 
My role here at 3Zs is a hybrid role. I function as the Office Manager/Sales Support at our Dream Factory in Glendale. I support HR, Cafe Unity, and corporate office staff as well as sales support for the factory showroom.
While my previous job experience was in office management, this is my first time in a sales role. I'm proud to say that within my first 60 days on the job, one of the mattresses I sold was a Heritage, which is the ultimate luxury in sleeping! 
Functioning in this sales position has become one of my favorite parts of the job. I enjoy meeting new people and helping them select the perfect mattress for their unique sleeping needs.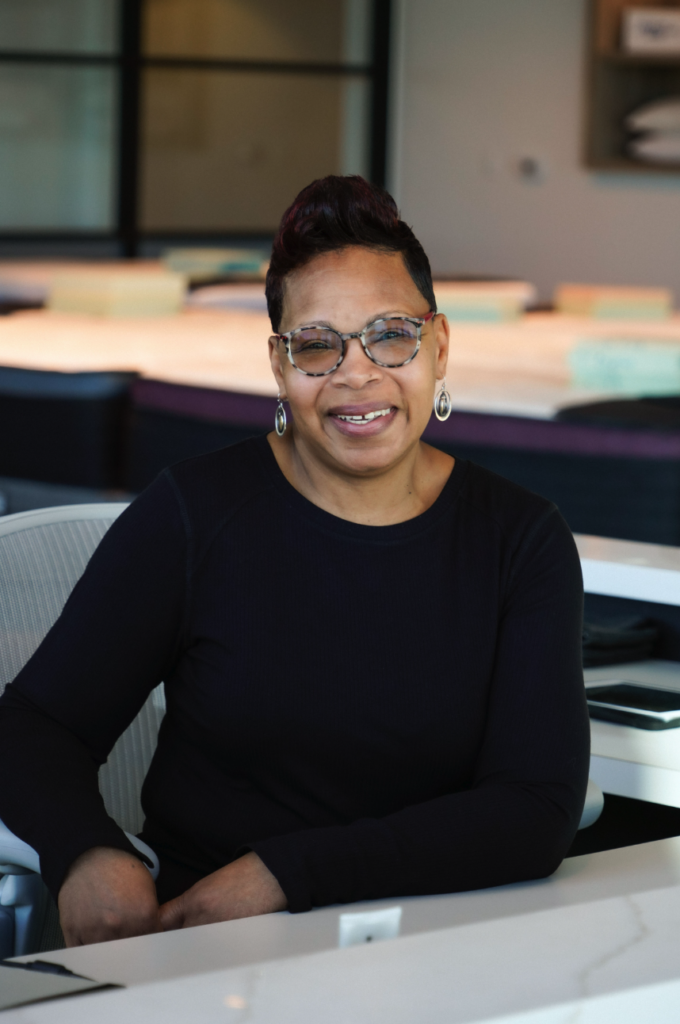 What is your favorite perk about working at 3Z?:
We have so many awesome perks at 3Z. A full cafeteria serving hot food is one of my favorite perks– the lunches are awesome! Chef Ron and Chef Bobby definitely know what they're doing. 
How would you describe the 3Z culture in three words?:
Caring, supportive, fun.
What do you appreciate the most about working at 3Z?:
The people! No matter who I'm working with, everyone is personable, helpful, talented, and a joy to be around.
Rapid Fire:
 Favorite mattress?:
Brooklyn Bedding Chalet Jumbo Pillow Top – it's so luxurious!
Favorite accessory?:
Brooklyn Bedding Talalay Latex Pillow
Last TV show binge?:
The New Fantasy Island TV Series (Season 1)
Favorite activity?:
Dining and shopping! We have a great food scene here in Phoenix. I am also a huge Phoenix Suns fan and I attend games every chance I get. 
Any bucket list goals you can share?:
Visit all 50 states – so far I've only visited seven.